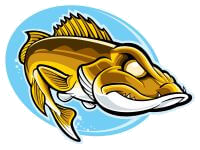 An unforgettable fishing experience awaits you on one of our 25 lakes.
The impressive number of spawning grounds allows for the natural regeneration of this species.
The three rivers crossing the territory maintain a quality of fishing on the whole territory.
The flesh of this fish will give you an extraordinary culinary experience.
The boats available are 14′ long.
We also offer motor rental upon reservation.